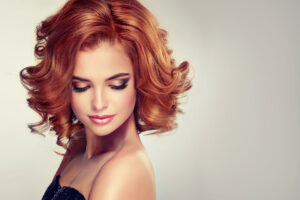 Full Eyelash & Eyebrow Tints are definitely trending these days. 
Many people gain confidence in wearing make-up on a daily basis.
Women who have light hair colors are having a hard time making dark eyelashes and eyebrows look natural and compliment their facial features. But applying makeup every day is a challenging and time-consuming process and it doesn't turn out as beautiful as it may seem. So, indulging in eyelash and eyebrow tinting will make your life easier, you will never be worried if your mascara is messed up or retouching your eyebrows.
What is Eyelash and Eyebrow Tinting?
Eyelash and eyebrow tinting is a painless process that adds color and shape to the eye area. These tinting processes only take about an hour and the results can last up to three to four weeks. During your eyelash and eyebrow tinting service, a professional will discuss with you choosing the perfect colors to best accent your hair, eyes, and face. All you have to worry about is sitting back and relaxing during the simple procedure.
What are the Benefits of Tinting Eyelashes and Eyebrows?
There are many advantages when it comes to tinting your eyelashes. Those who want to highlight their eyes and lashes, are allergic to mascara, or have other problems with using makeup products will find the procedure a relief and beneficial. Eyelash tinting allows people to have the dark eyelashes they want without having to bother with mascara.
Eyebrow tinting gives you natural-looking eyebrows since the actual hair of the eyebrow is tinted into a darker color, eliminating that "drawn on" look.
These tinting services will save you time applying makeup in the morning and your tinting estheticians will make sure your lashes and brows look just how you like.
If you have ever wanted and are planning to have a bolder look or easy morning makeup, check out The Salon Professional Academy Maplewood and get a free consultation on eyelash and eyebrow tinting. The results will never let you down.  All services are performed by students under the supervision of licensed educators.