Financial Aid
An Investment in Your Future
If you could pay 40-60% less for a house, car or any big-ticket item, you wouldn't hesitate. Education is one of the biggest investments most people will ever make. Maximize your investment and minimize the cost of getting certification by starting at The Salon Professional Academy.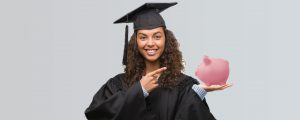 No matter where you are on your educational journey, we can put you on the path to a nearly debt-free* beauty program.
At TSPA, helping you access aid in affording your education is a priority. Our Financial Aid administrator will help you explore all of the available financial aid options, for those who qualify, as you pursue a beautiful new career. This also will include the opportunity to explore our scholarship options, available for those who qualify.
TSPA Maplewood is a fully accredited school by the National Accrediting Commission of Career Arts & Sciences (NACCAS).
TSPA Maplewood is approved by the Department of Education to offer financial aid to those who qualify. Our school code is: #043085 – Visit their website to apply here https://studentaid.gov/h/apply-for-aid
Calculate your estimated school costs.  Visit our financial aid page for our net price calculator.