Unleashing the Heroic and Villainous Styles.  A Fashion Extravaganza at The Salon Professional Academy Maplewood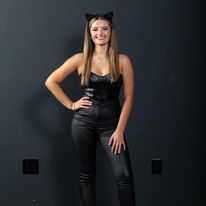 The Salon Professional Academy Maplewood recently hosted a spectacular fashion show that set the stage on fire with creativity and innovation. Under the theme of "Hero and Villain," the cosmetology and esthetician students showcased their skills and talents in crafting breathtaking looks for nine bold and daring models. In this blog, we'll dive into the enchanting world of fashion, exploring the mesmerizing styles and showcasing stunning photos from the event.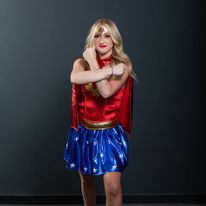 The Heroic Transformations: The cosmetology and esthetician students poured their talent into creating captivating hero-inspired looks that represented strength, courage, and justice. The models exuded confidence as they walked the runway, donning hairstyles and makeup that celebrated the essence of iconic superheroes. From flowing capes and beautiful flowers to powerful makeup that emphasized their unique personalities, each hero model brought a distinct flair to the stage.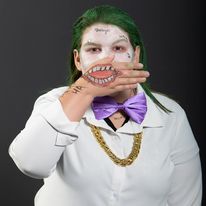 The Villainous Enchantments: On the other side of the spectrum, the students delved into the dark and mysterious world of villains. Their imaginations ran wild as they crafted villain-inspired looks that oozed sophistication and allure. Dramatic hairstyles, bold colors, and edgy makeup elevated the models' appearances, capturing the essence of iconic antagonists. The runway came alive with a sense of danger and intrigue as the villainous models strutted confidently in their enigmatic personas.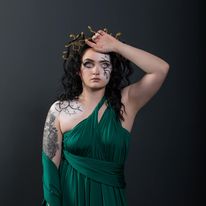 The Uniting Thread: Despite the stark contrast between the hero and villain looks, there was a seamless thread of creativity and passion that connected each model to their respective character. The students' dedication to detail was evident in every stitch, brushstroke, and hairstyle, reflecting the high level of training and expertise offered at The Salon Professional Academy Maplewood.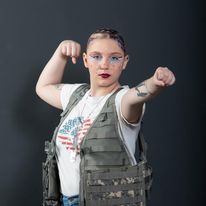 Empowering Aspirations: Beyond the glitz and glamour, the fashion show served as a platform for the students to showcase their talent and ingenuity. It allowed them to gain hands-on experience in collaborating with models, photographers, and fellow students. The event fostered a sense of community, where everyone contributed to the success of the show and each student left with newfound confidence in their abilities.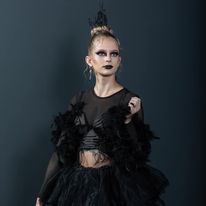 Conclusion: The hero and villain-themed fashion show at The Salon Professional Academy Maplewood was a testament to the power of creativity and dedication. The cosmetology and esthetician students put forth an awe-inspiring display of their skills, leaving the audience in awe of their talent. From superheroes to villains, each model embodied their characters with remarkable finesse, showcasing the artistry and innovation that define the world of cosmetology and esthetics.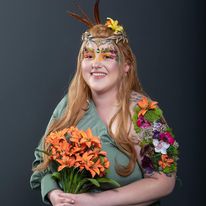 We hope you enjoy the captivating photos from the event, and join us in celebrating the remarkable achievements of these talented students. The Salon Professional Academy Maplewood continues to nurture the next generation of beauty professionals, empowering them to make their mark in the world of fashion and beauty.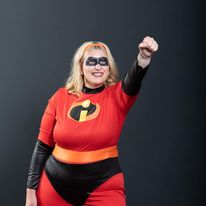 All photography was done by the talented photographer Angie Marczak. –>  http://www.amazingportraitsbyangie.com