Gift Card and Dry Shampoo Sale!
What upcoming birthdays and celebrations do you have?
We already have amazing discounted salon services with our students.  Increase your saving by purchasing a GIFT CARD in July!
For a list of services click here https://www.tspamaplewood.com/salon-services/
Book appointments online https://login.meevo.com/TSPAMaplewood/ob?locationId=105309  or call 651-340-0766
$100 Gift Card ~ only $70
$50 Gift Card ~ only $35
$20 Gift Card ~ only $15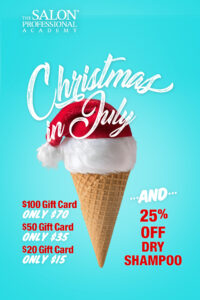 All services performed by students under the supervision of licensed educators.
The Salon Professional Academy
3000 White Bear Ave.
Maplewood, MN 55109