Every new season there are new hair trends.  This makes predicting the styles, cuts and colors set to be huge for an entire year ahead no easy feat.
DO YOU LOVE KEEPING UP WITH THE TRENDS AND FOLLOWING BEAUTY TIPS?
DO YOU WANNA CREATE YOUR OWN?
Lets Connect!  We would love to learn more about you and your interests.  We can share what the next steps are to starting a career in the beauty industry.  Just schedule your virtual or in Academy tour today!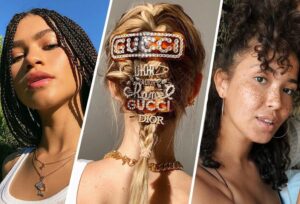 picture from beautycrew.com
Hair School Classes starts soon.
Check Out Beauty Crew's Line-Up.. Get It All From Textures to Gloss, Easy Styles, Blondes, Layers to Accessories. https://www.beautycrew.com.au/2021-hair-trends?fbclid=IwAR3v4LqFXQs4eZHzckFZ9o96uzmbYzySdEDauvm44dr3a2AeiP5K2PvJREE