Photo from milady.com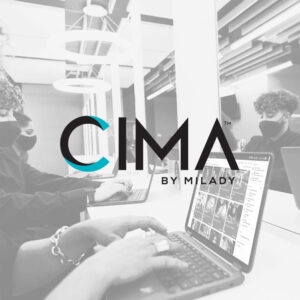 CIMA, which stands for "Comprehensive Instructional Management for the Advancement of Education," is a digital learning platform developed by Milady. Milady is a prominent provider of educational materials and resources for the beauty and wellness industry.
Here are some reasons why The Salon Porfessional Academy uses CIMA by Milady:
Comprehensive Learning Content: CIMA by Milady offers a comprehensive range of learning materials and resources for beauty and wellness education. It covers various subjects and topics, including cosmetology, esthetics, nail technology, barbering, and more. The platform provides access to digital textbooks, video tutorials, interactive quizzes, and other educational content to support comprehensive learning.
Flexibility and Convenience: CIMA allows learners to access educational resources online, providing flexibility and convenience in their learning process. Students can access the platform at any time and from anywhere with an internet connection, allowing them to study at their own pace and fit learning into their schedules.
Interactive and Engaging Learning Experience: CIMA incorporates interactive features, such as quizzes and multimedia content, to engage learners and enhance their understanding of the subject matter. Interactive elements can help reinforce knowledge retention and provide a more engaging learning experience compared to traditional textbooks.
Progress Tracking and Assessments: The platform offers tools for tracking progress and assessing learning outcomes. Students can monitor their progress through various assessments, quizzes, and practice exams. This feature allows individuals to identify areas for improvement and focus their efforts accordingly.
Industry Relevance: Milady is a trusted name in the beauty and wellness industry, and CIMA aligns with industry standards and best practices. By using CIMA, learners can be confident that they are receiving education and training that is relevant and up-to-date with current industry trends and requirements.
Support and Guidance: CIMA may provide additional support and guidance to learners through features such as instructor resources, study guides, and access to expert educators. This support can be beneficial for learners seeking assistance or clarification on specific topics.
It's important to note that the specific features and benefits of CIMA may vary depending on the program or course being offered.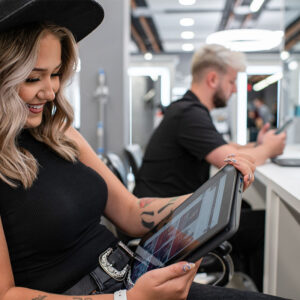 Photo from milady.com