Here are some things you need to know when considering enrolling in a beauty school.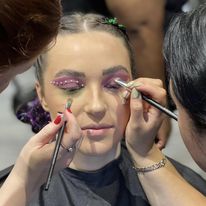 ---
1. You must consider the location between your home and the school. However, choosing the closest school may not be the best option. Selecting the nearest reliable school is wise.
---
2. You must know what you will learn from that school in their Esthetician program. Skincare treatments, makeup, temporary hair removal, lash/brow tints, eyelash extensions, and more.  Ask the school what is offered and what services you will be licensed to do in the state.  Many states regulate esthetician licensure differently.
---
3. Take a tour. Take the advantage of taking a tour and feel the ambiance and atmosphere. You can also get ideas about what is happening there.  You can also make an appointment with a student at the school for a service to get the feel of what it would be like to be a student.
---
4. Ask a question.  Actually, ask a lot of questions.  You can visit their website or call the school if there are things you need to clarify or enlighten.
---
5. What product lines do they use?  A school partnered with well know salon/spa professional lines are a great thing to look for.   Also, ask to see what items you will get in your kit.