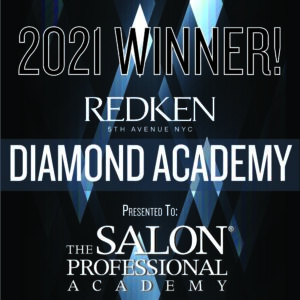 The Salon Professional Academy Maplewood has been awarded as a 2021 DIAMOND ACADEMY!
It is our privilege to accept this special honor. 
This is an achievement that recognizes The Academy's commitment to Redken's education, the industry and our students.
We are proud of the Redken fundamentals and skills that our students are taking with them upon graduation.  Therefore this is a great point of difference.  TSPA Maplewood is recognized commitment to excellence and standards of our facility.  
Only 11 beauty schools in the country were awarded the 2021 Diamond Academy award.
Thank you TSPA Maplewood Team.  In addition, we would like to thank our partner schools and our franchise SPEC.  With your support we will continue to build the future of our industry.